YEN HALL FARM
Facilities
The yard itself is purpose built. The first barn was erected in 2002 but we have continued to build and improve and, in 2010, we completed the second of two American barns, giving us a total of twenty two boxes, including a veterinary box, with some additional boxes in a lower barn. The stables are all 12' x 12', airy, light and well ventilated.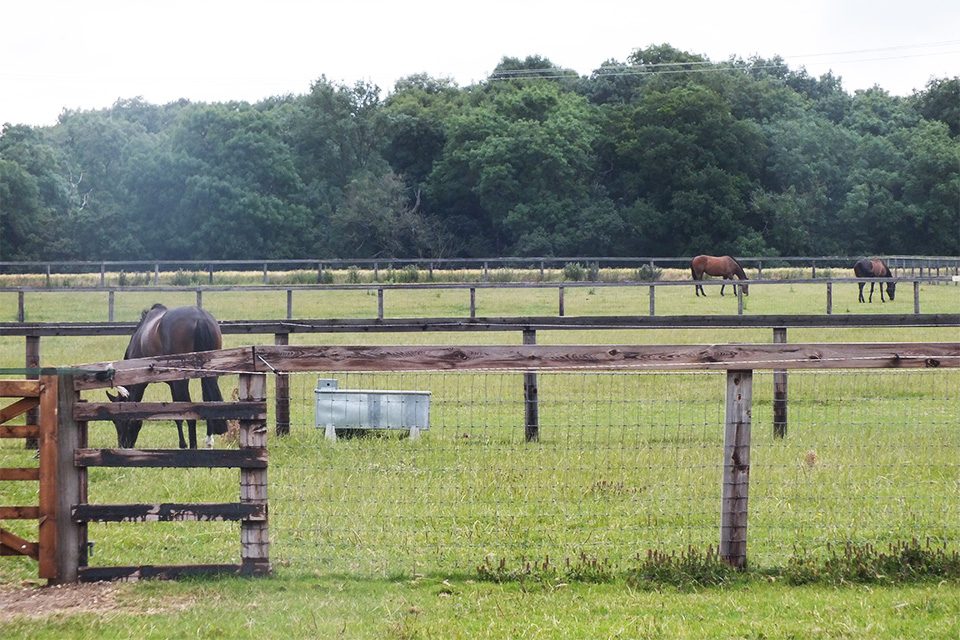 PADDOCKS
We have some twenty turnout paddocks ranging in size from small single horse turnout size to about 8 acres. All are well fenced and superbly maintained. The horses are turned out every day either individually or in compatible groups depending on their characters. From time to time, a small flock of sheep also share the grazing and help to maintain pasture quality and several of the paddocks have field shelters.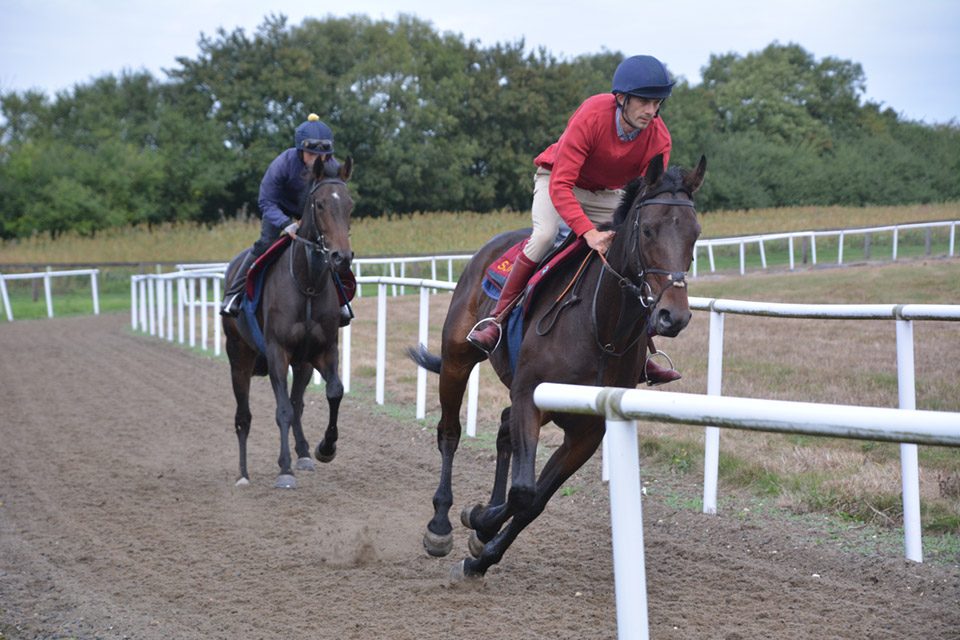 OVAL CANTER
We have a 3 furlong all-weather Canter carpet oval canter which is used for basic fittening work. It is truly all-weather and doesn't become waterlogged or freeze. The horses are worked in both directions so that they don't become one-sided and the deep surface makes them work hard.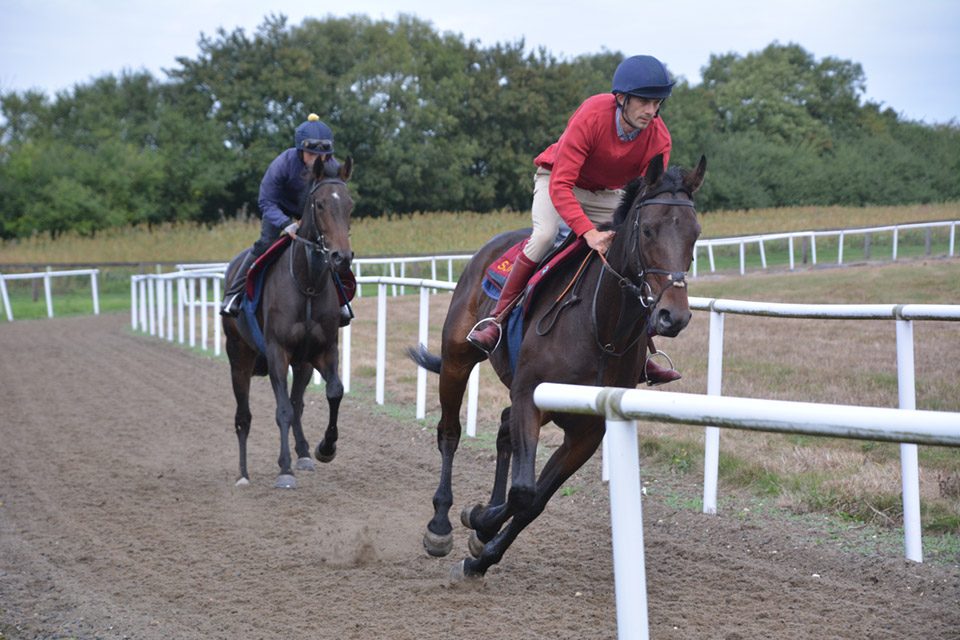 JUMPING OVAL
On the inside of the oval canter, we have another all-weather track made of sand and fibre. This has four easy-fix hurles, two on each side, around it and is used for schooling in all weathers. It is an invaluable asset all year round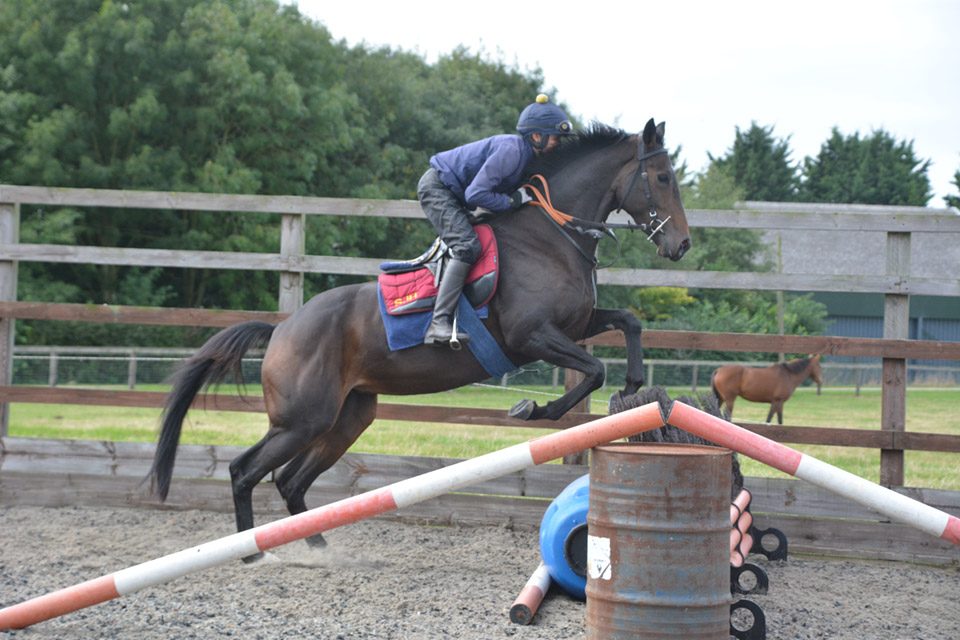 SCHOOLING GROUNDS
The schooling ground has numerous logs, flights of hurdles and schooling fences. There is also a 60m x 30m all weather school which has schooling hurdles and poles in it so we can teach the horses to jump properly or refresh their memories! It is also ideal for lunging, flat work and loose schooling.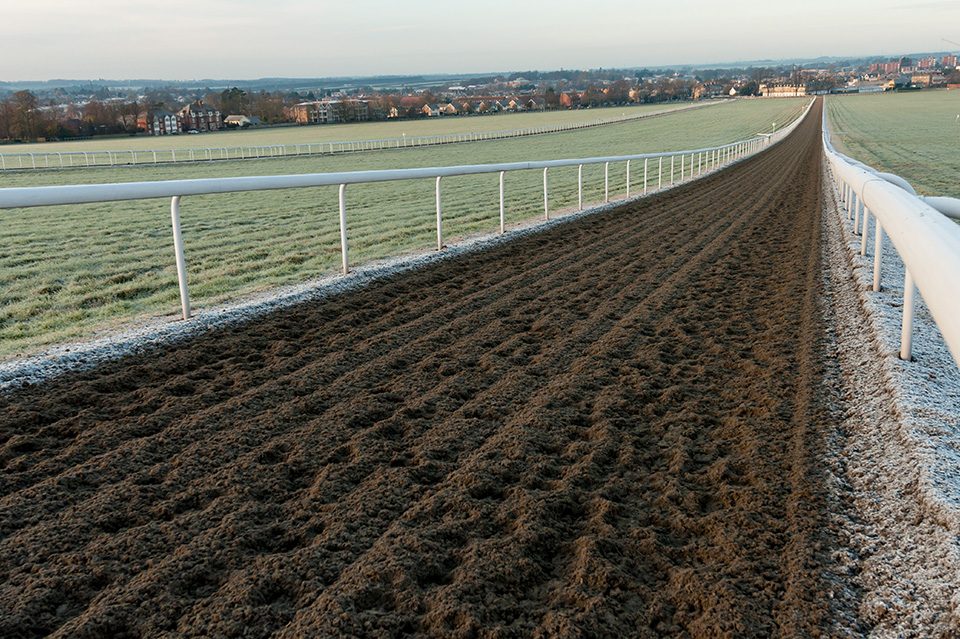 GALLOPS
We have recently established a grass gallop running along the top of the farm. In addition, the yard is only a few miles from Newmarket so we have the use of all the fabulous facilities there which apart from every type of gallop and surface you could wish for, include a large loose school and schooling jumps on an all weather surface as well as on grass.
LUNGING RING
We have a lunge ring with a sand surface which is used for lunging, backing and restricted turnout. The horses love rolling in it!
HACKING
There is lots of good hacking around the farm which includes ditches and logs to jump. The horses can never be bored! The horses (and riders!) love to hack around the farm to relax after exercise.
HORSE WALKER
We have a five horse covered walker which is used for warming up and cooling down before and after work. It is also used for controlled exercise if horses are returning from injury.
ALL-WEATHER TURNOUT PEN
A recent and valuable addition to the yard is an all-weather turnout pen which gives flexibility of turnout in bad weather.
VETERINARY BOX
We have installed a purpose built veterinary, wash-down, clipping and shoeing box with a solarium overhead.
TRANSPORT
We have a two horse, rear facing 3.5t Oakley horsebox for transporting the horses to the races and elsewhere. If we need to transport more than two horses, we attach an Ifor Williams two horse trailer to the lorry. All the horses travel very well in either the box or the trailer and the combination gives us great flexibility.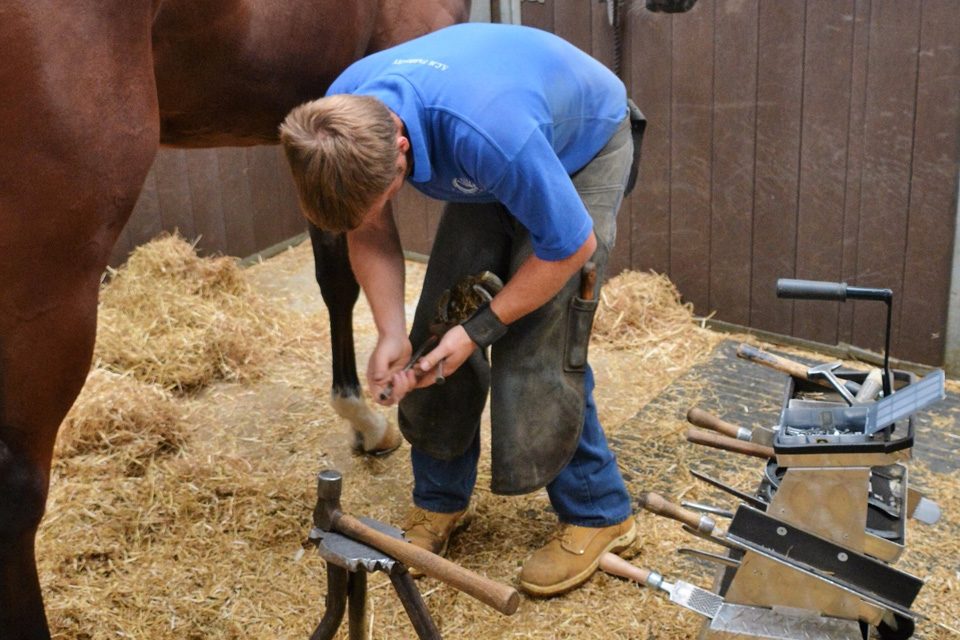 VET & FARRIER
I also have access to, and an excellent relationship with a fantastic veterinary practice and a great farrier who both provide a tremendous service.