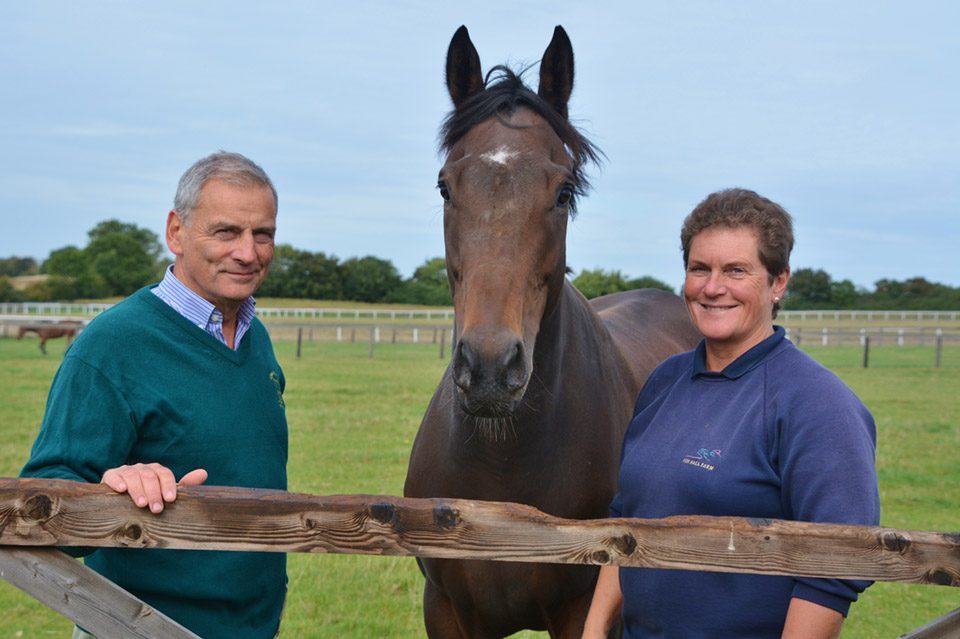 ABOUT
Sarah Humphrey
Sarah learnt to ride at the age of 8 years old in Australia on a sheep station, and also had her first taste of hunting out there.
On returning to England she followed the path of competing successfully in eventing, showjumping and dressage, hunting and teaching. A break then ensued when she had to earn a living in agriculture, but horses were never far away. In 1999 her husband decided he would like to point to point (at an age when most jockeys had long been retired!), and the racing bug was born.
After successfully training pointers for Tony, Sarah took out a permit when he decided to hang up his boots, followed by a full license in 2006. Not coming from a racing background and coming at racing from a different equestrian angle, Sarah has been able to develop and implement her own ideas and successfully put them into practice. Sarah and Tony have built up a wonderful, relaxed training yard on a beautiful farm where the welfare of the horse is paramount.