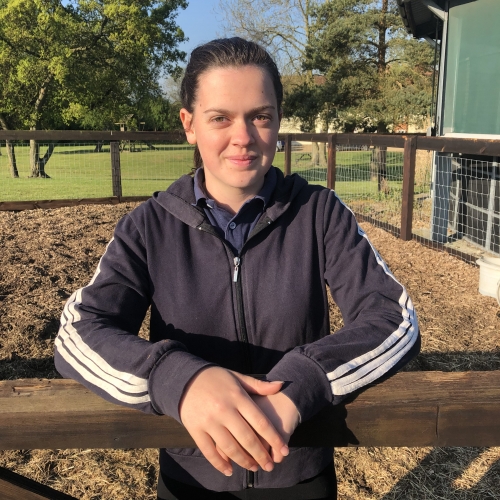 Faye Hill-Smith
We are delighted that Faye has rejoined the team, having left for pastures new in September 2021 but returning a couple of months later. Faye doesn't ride but is an excellent worker who is unfailingly cheerful and keeps the yard and the team in order!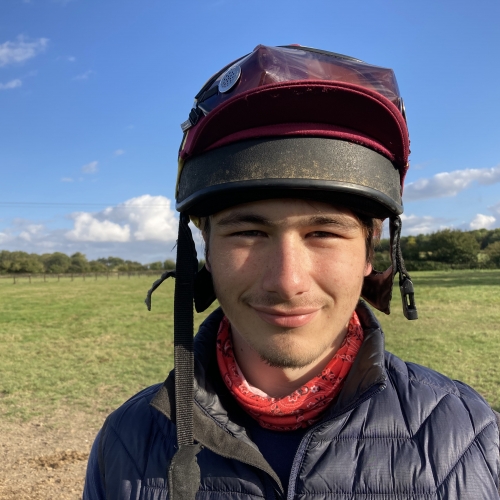 OLIVER WATSON
Ollie joined us in July, having worked in racing for 2 1/2 years after graduating from the British Racing School. He is keen to race ride, starting in point to point races and is progressing well and we shall look forward to cheering him on. He is challenging Brandon for the title of yard "biker boy" and, given Ollie's interest in Sun Tzu's famous book, The Art of War, will be serious competition.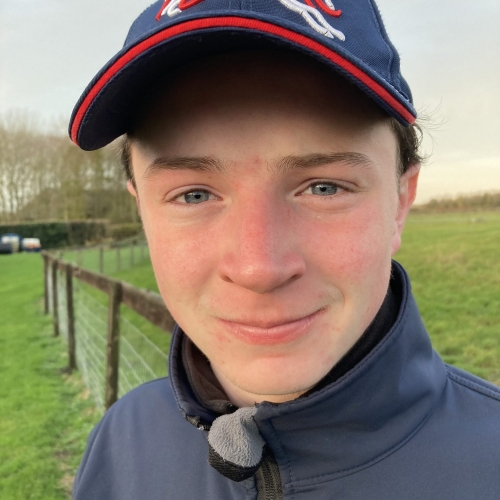 George O'Shea
George comes from a racing family but, interestingly, has only recently decided to become involved with racing, having first achieved very good A levels and then spent time at University. He has taken very well to being part of the team in a racing yard and is already showing some real ability.  He has now completed his course at the British Racing School and it is great to have him around.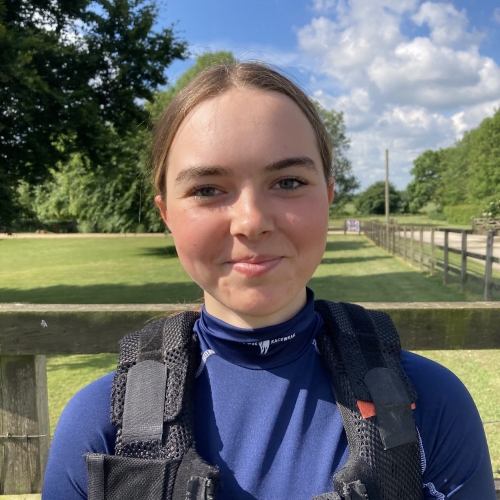 Skye Duffy
Skye joined us this Spring after graduating from the British Racing School. She has been involved with horses for most of her life but has now developed a love of the racing industry. After achieving impressive A level grades, she decided to focus on racing rather than going to university. We are delighted to have her as a member of the team!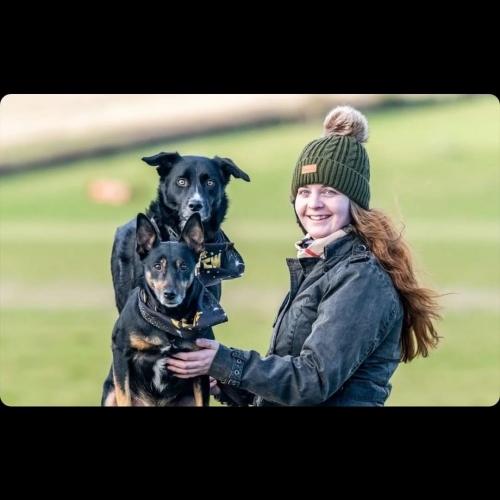 Natasha Harrington-Groves
We were delighted to welcome Tash to the team this year. She has lots of experience, having worked in racing in Australia as well as in Britain, and is able to contribute to pretty much all of the yard's requirements on and off the horses. As well as an Australian partner, she loves her dogs!

Our son, William, who has had an amateur licence for both jumps and the flat and was champion jockey in the 2017 Charles Owen 148 cm series and champion novice point to point rider in East Anglia in 2018-19, is now working as an apprentice jockey in the USA at the invitation of leading trainer, Graham Motion. William is currently riding mostly at Laurel Park in Maryland but also rides at Pimlico, Delaware and Colonial Park. He has had 39 wins since early April and has amassed over US$1.5 million in prize money for connections. He says that he is living the dream!

BRIAN MAYES
We are helped on some mornings by Brian Mayes, who also looks after the machinery and does general work on the farm (and has done so all his life, as did his father before him).

ASHLEY HOLMES
FARRIER
Ashley Holmes of ACH Farriery is another key member of the team and is on the yard twice a week.