BRANDON CLARK
Brandon originally started with us as a "Saturday boy" while still at school in 2012 and then worked full-time for us from September 2013. He went off, with our blessing, to get more experience by working for other trainers, including mainly Philip Hobbs but we were pleased that he returned to the yard in early 2019, after a break of almost three years. It is good to have him back. Brandon is now a fully signed up motor-bike rider and so we always know when he arrives in the yard!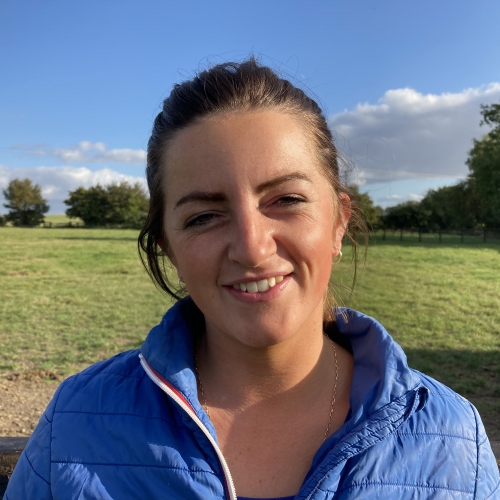 KATIE LONG
Katie joined us with experience both in racing and eventing yards after graduating from the British Racing School. She has her own eventer, Finn, and she enjoys competing. Her eventing and show jumping experience comes in very useful, especially with the youngsters who are learning their trade. Katie is fun to have around the yard and is a great addition to the team – her labrador, Darcey, also enjoys the company of the yard terriers and Kip, the collie!

JACK WILMOT
Jack started with us on a part-time basis but has now joined us on a full-time basis since leaving school. As well as completing his British Racing School training he has obtained his amateur jockey licence and will compete in point to point races this season. He is a graduate of the pony racing circuit and has also been very successful show-jumping, including on the national schools circuit with his pony, Istamouse. He shows talent and his ambition is to be a professional jumps jockey. We shall look forward to watching his career develop.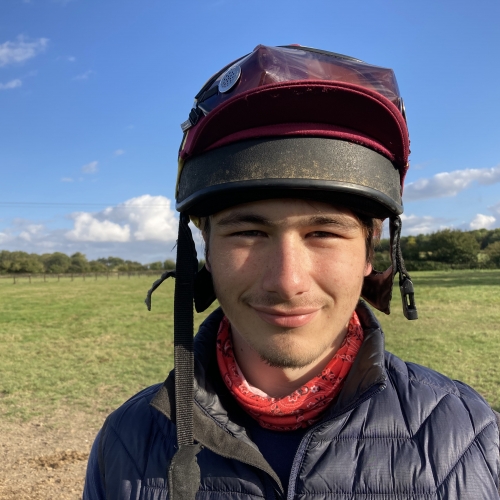 OLIVER WATSON
Ollie joined us in July, having worked in racing for 2 1/2 years after graduating from the British Racing School. He is keen to race ride, starting in point to point races and is progressing well and we shall look forward to cheering him on. He is challenging Brandon for the title of yard "biker boy" and, given Ollie's interest in Sun Tzu's famous book, The Art of War, will be serious competition.

Our son, William, who has had an amateur licence for both jumps and the flat and was champion jockey in the 2017 Charles Owen 148 cm series and champion novice point to point rider in East Anglia in 2018-19, has now been granted an apprentice licence to ride on the flat. He has been taken on by Simon and Ed Crisford in Newmarket as their apprentice and works full-time for them. He still plays an important part in the yard, including schooling and riding work when he can and provides lots of useful input.

BRIAN MAYES
We are helped on some mornings by Brian Mayes, who also looks after the machinery and does general work on the farm (and has done so all his life, as did his father before him).

ASHLEY HOLMES
FARRIER
Ashley Holmes of ACH Farriery is another key member of the team and is on the yard twice a week.

CAREY WILLIAMSON
AMATEUR JOCKEY
Carey used to work for me and has ridden a number of winners under rules for me. She is now an amateur and keen point to point rider. She also rides out for me on a regular basis.