Sarah Humphrey Racing Newsletter
Christmas, New Year, snow, storms and heavy rain are now but a distant memory. Inbetween all of that we enjoyed some good racing. Local Show ran with great credit at Kempton and Daryl Jacob who rode him is very keen to do so again. Local should run this week either at Wincanton or Ludlow, wherever the ground is heaviest!
Stonebrigg Legend has now qualified for a handicap mark and once running in her own grade we will see the best of her. Postbridge is continuing to be very naughty with her attitude so another new set of tactics will be employed next time she runs and it will be interesting to see if that makes any difference. She is desperately frustrating as at home she never puts a foot wrong. That's what makes training interesting and maddening all at the same time.
Legendoftheknight had his first ever run at Warwick in a newcomers bumper and if you look at the result, it is not impressive. He came last, but was badly caught out by his breathing. Having initially travelled well, when they quickened he couldn't go with them and he was making a bad noise when he returned to the paddock. Despite that he certainly learnt a lot that day and was completely mentally exhausted. He will now have a wind operation as soon as possible and then we will see a different horse when he returns.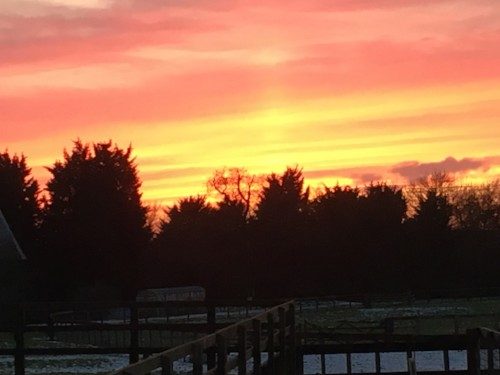 Finding any staff let alone good staff is becoming an increasing problem. There is a great shortage of people wanting to work the hours, do physical work and who are capable of riding fit thoroughbreds. It is an issue that needs tackling urgently as we all need good riders and horsemen to get the best out of the horses. Even if we offer excellent wages, bonuses and accomodation it is extremely difficult to find the right caliber of people. Having said that we have just had a young lad called Luke join us. He is very keen, hardworking, rides nicely, is ambitious and wants to learn. In time he could well have a few pointing rides. We wish him well and look forward to seeing him progress.